Calicut University Trial Allotment 2019 Result
|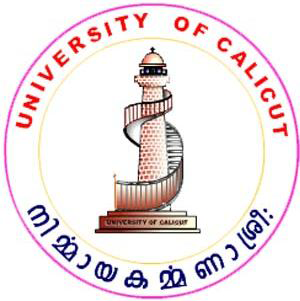 Calicut university trial allotment 2019 Result, Trial Allotment Result, calicut university degree trial allotment, Calicut ug trial allotment result. Calicut university degree admission 2019 allotment, Calicut ugcap 2019 allotment results
Calicut university trial allotment 2019 for degree courses ( UG CAP ) will be published on May 29, 2019. The ug degree trial allotment result will be published on university website www.cuonline.ac.in
Calicut University Degree (UG) Trial Allotment Result 2019
CU Degree Trial Allotment 2019 : Trial allotment result is a list of candidates who are getting a chance to include in the first allotment list for degree admission through UG CAP 2019. The degree trial allotment is not an actual allotment , trial allotment do not guarantee any allotment of seats for the admission. It only gives an idea for the candidates about their position/chances to get the real allotment according to their scores and the selected options.
After the trial allotment list is published, the candidates will have an option to make necessary changes in their selected options to get a better chances for getting the allotment. The university will then publish the revised allotment result ie the first allotment result in the website www.cuonline.ac.in.
Re-arrangement of Options can be done from 29.05.2019 to 31.05.2019
The Calicut University First Allotment Result 2019 will be published on 03.06.2019
Kerala Plus One First Year Exam Result 2019
The candidates who got an allotment in the trial allotment result do not need to make any payment or any other actions, they could wait for the ugcap degree first allotment result 2019 to get an actual allotment.
After the allotment, the prescribed mandatory fee due to the the University will have to be remitted by the candidate within the specified time to claim the allotment.
Check Calicut University Degree Trial Allotment 2019
1. Enter the official web site www.ugcap.uoc.ac.in
2. Enter the Reg Number , CAP ID and security code
3. Click on Login Here Button
4. The Trial Allotment result displayed.
Calicut University Degree UG CAP Trial Allotment 2019
HSCAP Plus One Second Allotment Result 2019
Calicut University UG CAP 2019 Allotment Schedule
| | |
| --- | --- |
| Registration of CAP 2019 | 13 .05.2019, 1.00 PM |
| Closing date of Registration | 27.05.2019, 5.00 PM |
| Trial Allotment | 29.5.2019 |
| Re-arrangement of Options | 29.05.2019 to 31.05.2019 |
| First Allotment | 03.06.2019 |
| Mandatory Fee Payment to confirm the allotment | 03.06.2019 to 07.06.2019 |
| Second Allotment | 10.06.2019 |
| Mandatory Fee Payment | 10.06.2019 to 13.06.2019 |
| Third Allotment | 17.06.2019 |
| Mandatory fee payment after Third allotment | 17.06.2019 to 21.06.2019 |
Calicut university web site: www.cuonline.ac.in
Other topics
Calicut university degree admission 2019, Calicut university ugcap degree trial allotment, calcut degree trial allotment result 2019, Calciut university trial/first/second allotment 2019